Tired of spending thousands of dollars per month on advertising in Print, Radio, TV, Yellow Pages or Pay Per Click (PPC) with little or no return on your investment?

Whether you have a website or not, Legacy has the solution to your business' advertising and online marketing needs. Legacy will harness FREE traffic from Google, Yahoo and MSN creating a never ending source of potential customers at a small fraction of the cost of Pay Per Click (PPC) advertising, Radio, TV, Yellow Pages or the hundreds of Online Directories that each want $200.00 per month.

                       Your Solution is Right Here.

Website Design Service

Your web designer will do all the writing for you, creating targeted, optimized web content placed in an aesthetically appealing web design to speak to your target audience.

Search Engine Optimization(SEO) Service

Catapult your website to the top of the search results on Google, Yahoo and MSN's Bing with Legacy Search Engine Optimization. Legacy is one of the only online marketing companies which offer a guarantee of top ten natural search results. This translates to FREE web traffic to your website from consumers who are looking for you and just need the opportunity to find you.

Web Design & Search Engine Optimization

Legacy will create an attractive website design, fully optimized by building high quality backlinks through article submission, press releases, blogging, online directory submission, online guides and several other techniques until the major search engines recognize your website as an authority in your industry. So much so, your website will place on the first page in the top ten natural search results where 90% of all clicks happen. This translates to a few top companies reaping huge rewards by being first.

"Legacy not only designed our website but performed the optimization. My website is listed on the first page of Google for hundreds of search terms. That's why my phones won't stop ringing."


        - Dr. Arturo Aguillon-
"Legacy drives about 3000 visitors to my website per month. If I were doing a Pay Per Click campaign it would have cost me $9000.00-$12,000 in clicks for one month. Legacy gave me the traffic for free in the natural search results."


                   -Edward G-
   Call: 1-508-425-9882                         Be There First.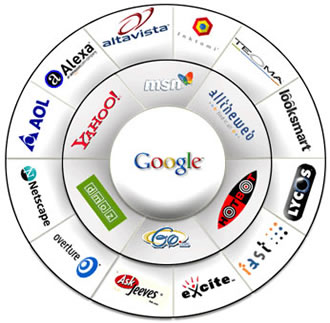 Legacy Search Engine Optimization and Website Design is based in Worcester, Massachusetts and is of the finest web design companies in Boston Massachusetts (MA). We provide the best advertising as it pertains to web design, online marketing firms and search engine optimization (SEO) services. We provide website design services and SEO as the best form of advertising on the internet for our customers from Massachusetts (MA)) : Worcester, Boston, Springfield, Cambridge, Quincy, Fall River, New Bedford, Newton, Natick, Leominster, Fitchburg, Lowell, Brockton, Taunton, Lynn, Haverhill, Medford, Somerville, Waltham, Wellesley, Framingham, Pittsfield, Revere, Salem, Dorchester, Mattapan, Hyde Park, Chicopee, Holyoke, Marlboro, Shrewsbury, Northboro, Southboro, Hopkinton, Westboro, Weston, Cape Cod and any other location in Massachusetts (MA).

Content Copyright 2009. Legacy Search Engine Optimization. All rights reserved.

LEGACY SEO Guarantees Results. Our competition doesn't.