"Legacy designed and optimized a website consistent with our marketing materials. We got our first new patient 1 month after the optimization!"



- Family Extensions Inc-
                           M. Gaffney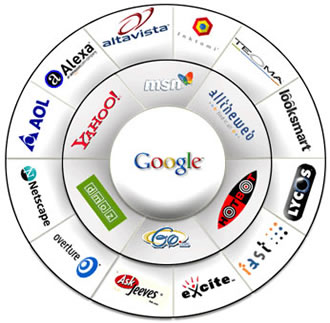 Call Legacy: 508-425-9882                         Be There First.

Content Copyright 2009. Legacy Search Engine Optimization. All rights reserved.




Legacy Search Engine Optimization was founded with one goal...

To be the best advertising and online marketing agency so advertisers get a return on investment 100% of the time.

  We've proven time and time again with our web design and SEO techniques that by having top ten search results on Google, Yahoo and MSN's Bing there are huge rewards.

  We're the only company we know of in our industry that will guarantee such a high volume of top ten search results in your local market for your most competitive keywords and phrases.

  Legacy SEO is at the forefront of this advertising frontier and those whom have chosen to allow us to propel their businesses online have reaped the benefits.

And as far as Our Guarantee...

We Have 100% Customer Satisfaction to Date

Catch a Tiger by the Tail.

Legacy SEO is a website design company in Worcester, Massachusetts is one of the finest website development companies in Massachusetts (MA) providing the best internet advertising and online marketing with our search engine optimization (SEO) services. We provide website design services and SEO as the best form of advertising on the internet for our customers from Massachusetts (MA), Rhode Island (RI), Connecticut (CT), New Hampshire (NH), Vermont (VT) and New York (NY). Our local customers in Massachusetts come from: Worcester, Boston, Springfield, Cambridge, Quincy, Fall River, New Bedford, Newton, Natick, Leominster, Fitchburg, Lowell, Brockton, Taunton, Lynn, Haverhill, Medford, Somerville, Waltham, Wellesley, Framingham, Pittsfield, Revere, Salem, Dorchester, Mattapan, Hyde Park, Chicopee, Holyoke, Marlboro, Shrewsbury, Northboro, Southboro, Hopkinton, Westboro, Weston, Cape Cod and more. We have offices which provide website design in Providence RI, Cranston and Warwick RI as well as Manchester New Hampshire (NH), Hartford Connecticut (CT), Stamford, Bridgeport, Waterbury and Norwalk CT. Member of the Better Business Bureau for SEO companies.

Website Design for Internet Advertising & Online Marketing